When you book a tour you are placing your trust in people. People who know the area, people who care about your vacation, people who are just as crazy about motorcycles as you. Here's who makes Leod Escapes different.
Cat David MacLeod – Managing Director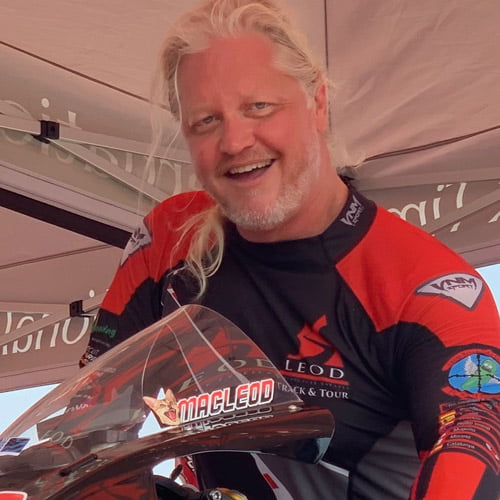 Cat MacLeod has ridden all over the world and worked in the motorcycle industry for over 30 years and the travel industry for 20. The "International Tour with MotoGP circuit Track Time" was a crazy idea he came upon while riding with his German friends at Groß Dölln. The self guided GPS and custom Northern California tours come fom his years of experience in riding northern California which he argues is the best place to ride in the USA. The "Training Tour" concept came up by working closely with his friends at the recycle garage in Santa Cruz CA. He will tell you, the best way to see the world is on a motorcycle. Riders deserve better than interstates and tourist traps. We aren't  tourists we are travelers. A tourist goes to see, a traveler goes to experience and understand. Leod Escapes was founded on the principles of authenticity, epic hidden roads, great food and plush pillows, delivered by passionate characters that add to your adventure. So come join us as a fellow rider and traveler and ride the dream.
Enrico Grassi – Italian Partner & Guide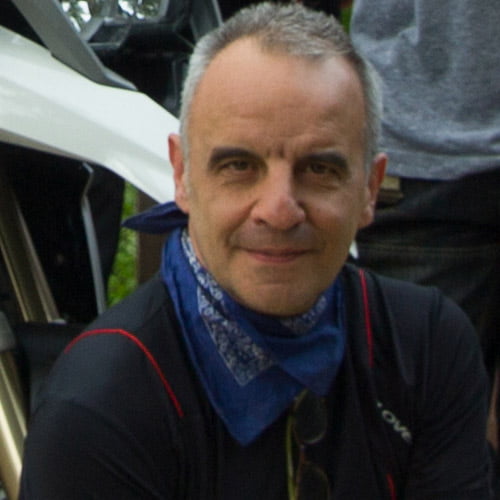 Enrico's family has lived in Rome for 7 generations. As a former producer of TV commercials, he knows how to organize an event and keep things on schedule. Enrico knows all the great backroads of Italy, all the proper insider tips on Italian dining. In the evening Enrico is pure Italian entertainment with stories, tips and laughter. Italy is a lovely world to ride in but it is different and requires a special touch, that's why Enrico of "Hear the Road" motorcycle tours is our partner.
Nancy MacLeod – Operation Manager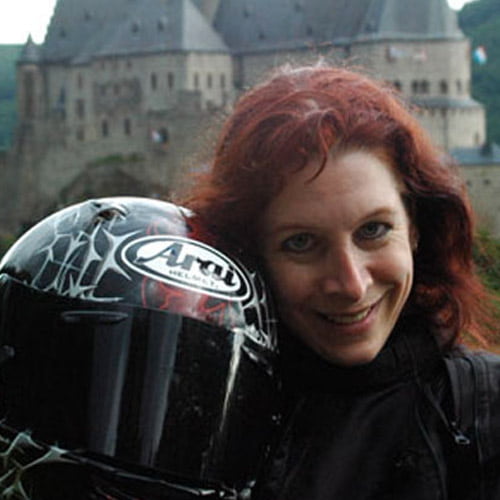 Tours don't happen without great organization and information flowing to and from our clients and vendors Nancy makes it happen. From keeping you updated about your tour, passing on local tips, to wrangling your paperwork and special requests Nancy keeps it all moving. Nancy is also and adept city tour guide as well as on bike photographer. Nancy is your key point of contact until you leave for your tour.
Rick Lowag – Germany Tour Guide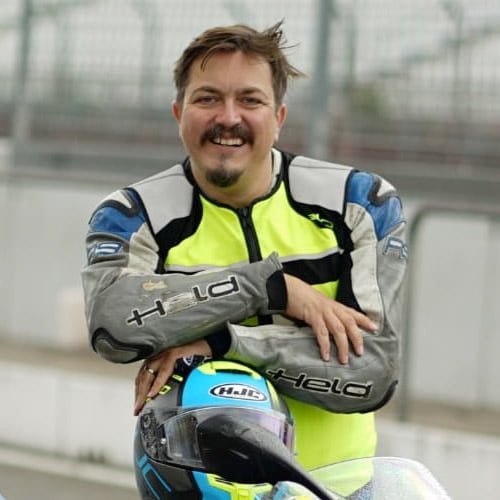 Officer Lowag is more than just a motorcycle policeman in Stuttgart. He's the head police riding instructor for the city. He is the founder of Rennleitung 110 an organization that tries to bring street racers to the race track to reduce accidents and encourage greater riding skill. For our more advanced riders Ricky is an excellent guide for keep the pace spirited but safe, particularly in the Italian Alps.
Sergi Besses – Spain Tour Guide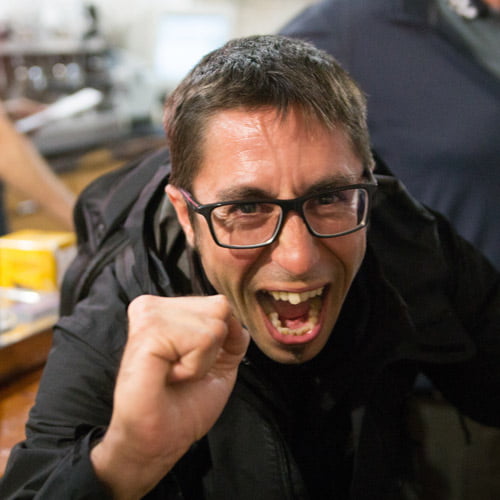 Sergi (Slim) is one of the guides we request from our partners in Spain, IMT. Sergi is a true Barcelona native speaking 4 languages and living to ride. Sergi takes pride in his full time job as a motorcycle tours guide but he loves working on Leod Escapes tours because he's a track rider just like you. His favorite rider of all time? You'd think it would be a local Spaniard but no, it's Kevin Schwantz. Yes he can keep a tour organized and move but Sergi keeps our faster clients entertained on the 100s of miles of brilliant curves in Spain and that's something not any tour guide can do.
David Noya – Spain Tour Guide
David is a guide for IMT who fits our clients well. He's a brilliant off road and roadracing endurance rider. David is fast and consistent because he's smooooooth. He's a Catalan local who know the local riding roads and the local customs. He's more than just capable, he's ready to help you as a rider tackle the challenges of the twisty Spanish roads with calm focus.