TENTATIVE DATES: June 9 – 15
Learn how to do it on your own. A unique concept in motorcycle touring A week long trip to the Italian Alps to show you how to create your own EU riding adventures.  This "Training Tour" teaches you how to do it. No guides, no luggage truck, just an instructor and you with a small team of 3 to 4 riders must make your way to the motorcycle playground of the Italian Alps (Dolomites). The routes are prepared, the hotels and bikes are reserved, we'll teach you how to do it yourself.
How much and what's included?
6 Nights in 3 Star hotels that are all about clean comfort in the right location with included breakfast as well and you should take advantage of it. Base bikes are F750GS and F900R but there's a wide range of BMW upgrades. Leod Escapes will provide you with a Chatterbox X2 Slim Radio. Our preferred method of group rider communication. Prices start at $2500.
Here's a video of what participants said…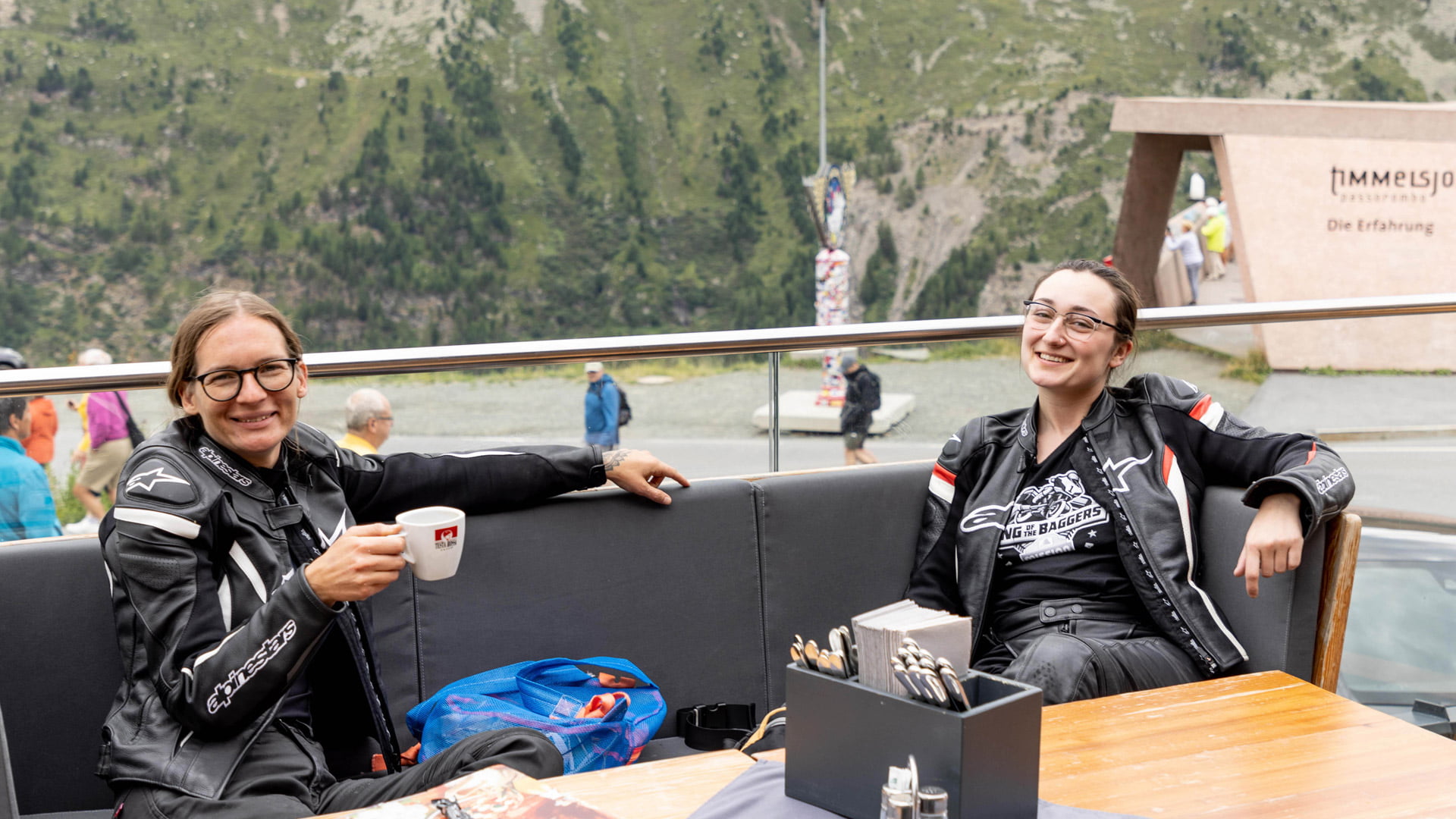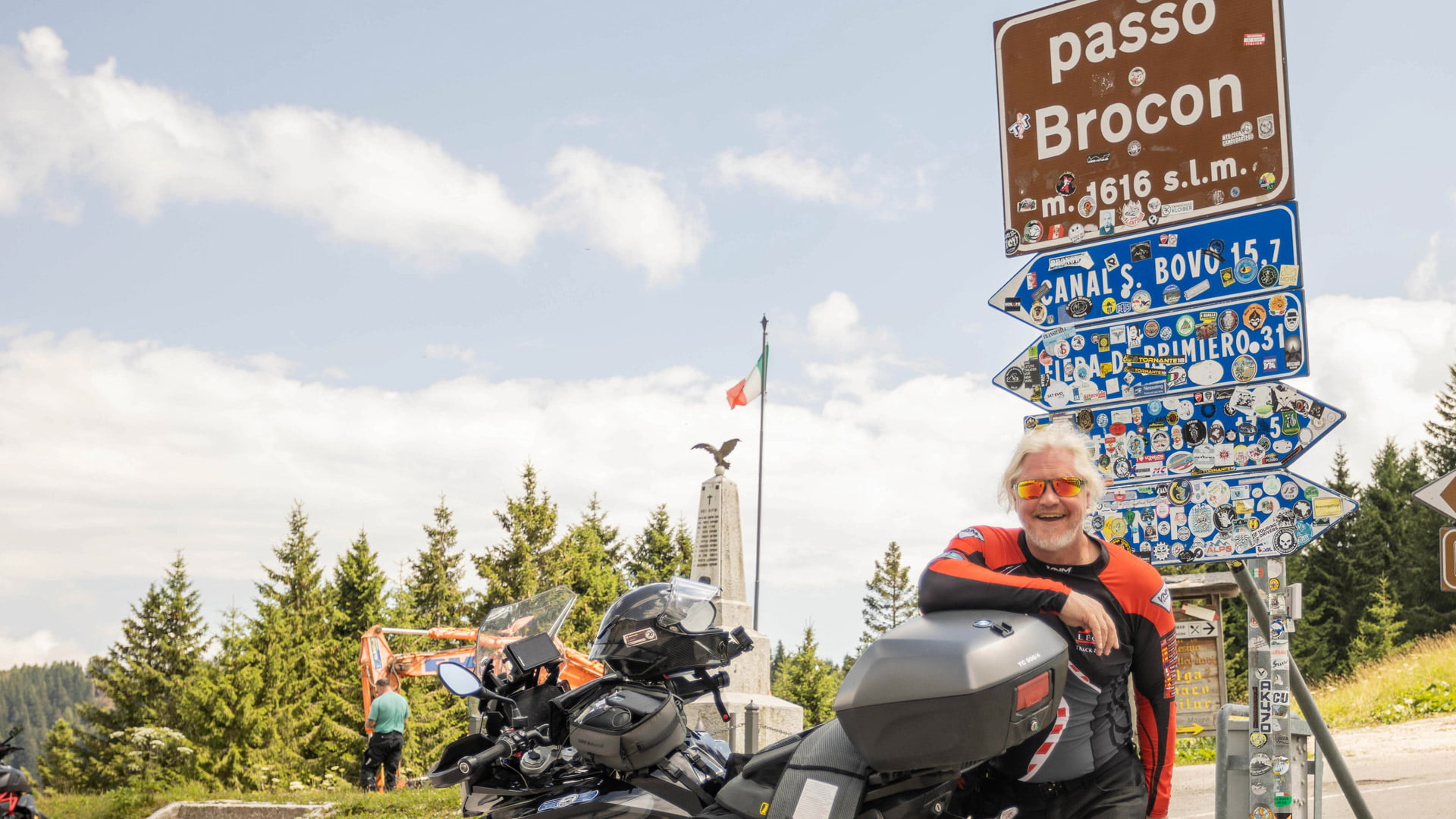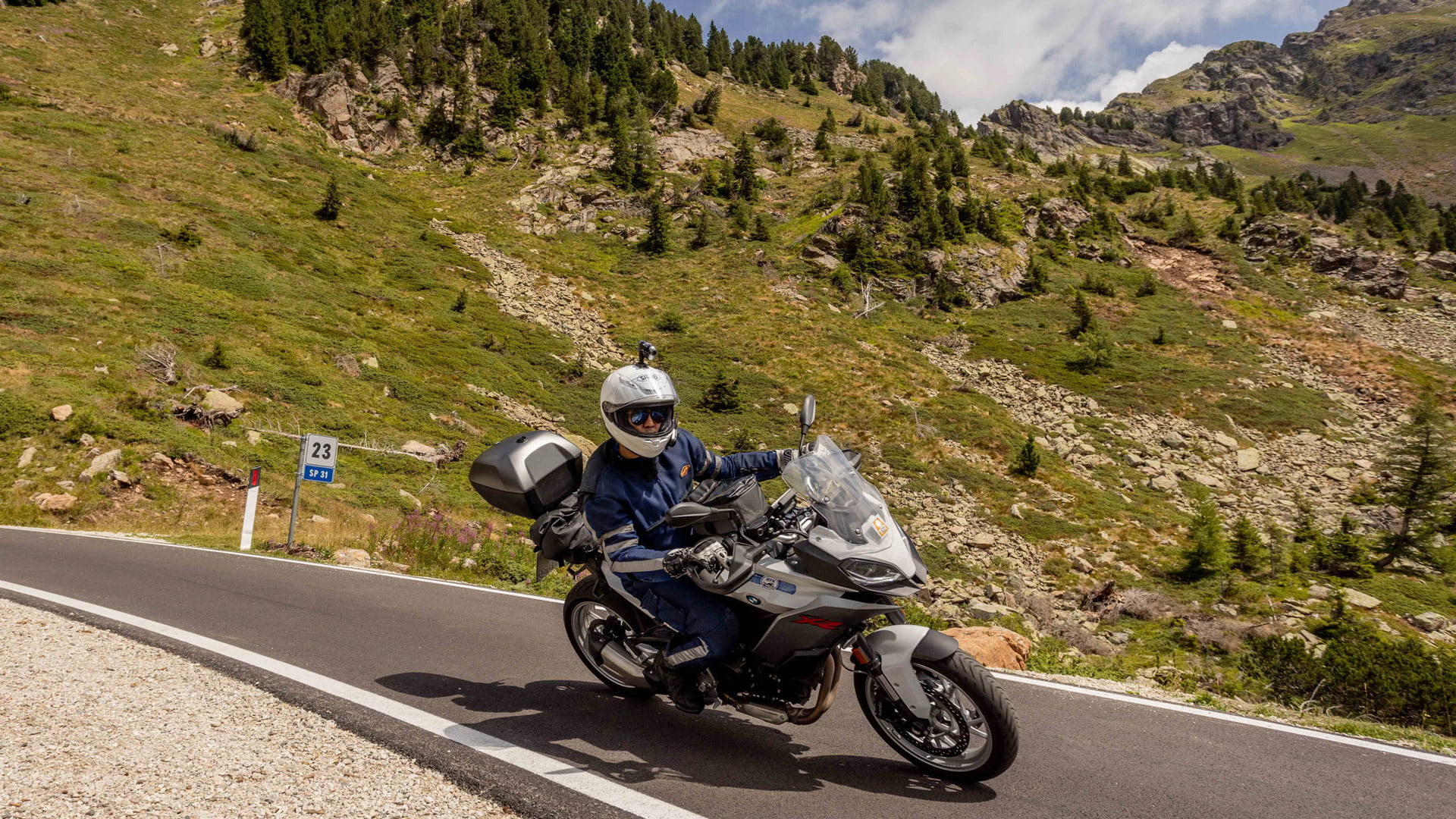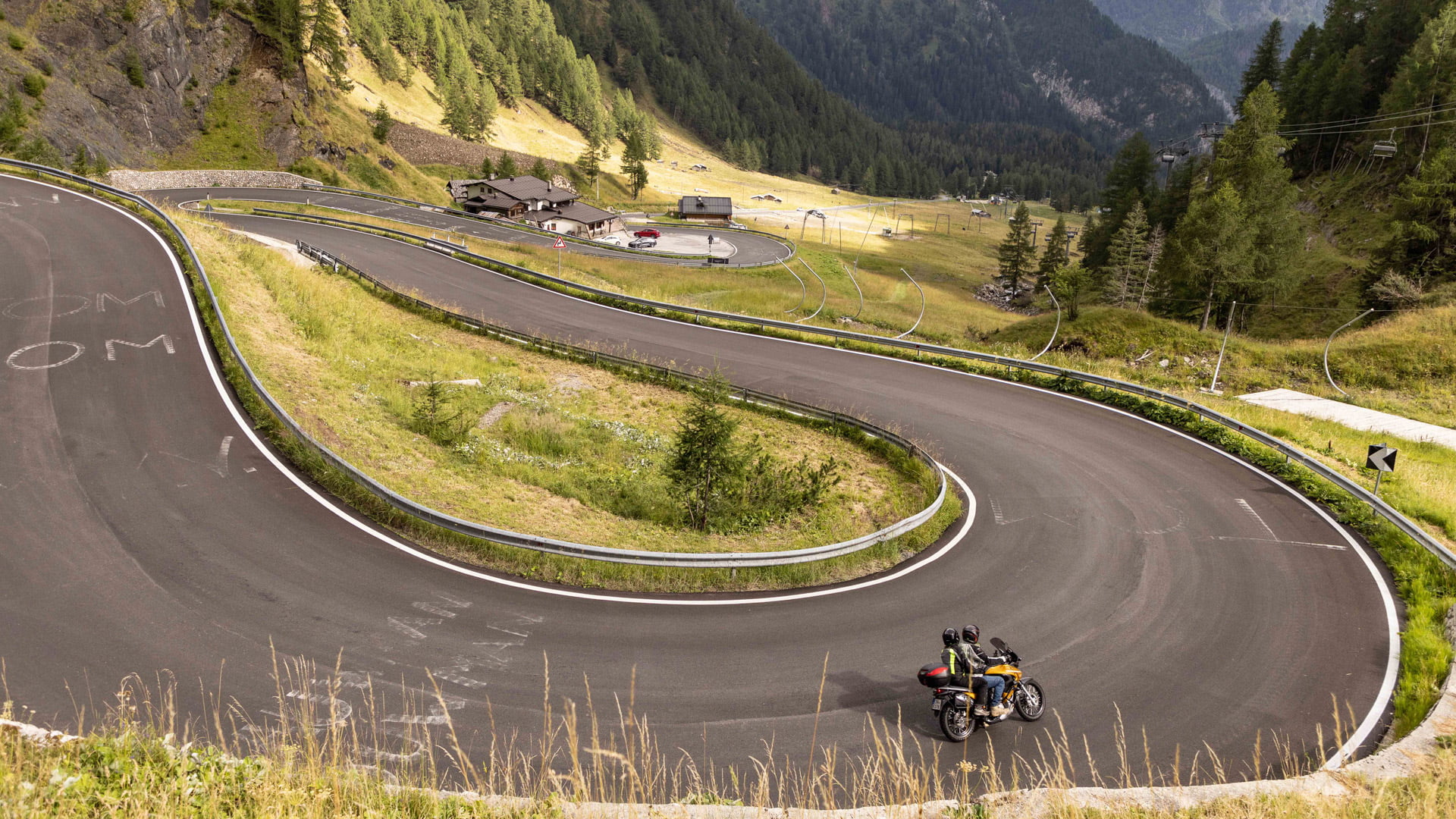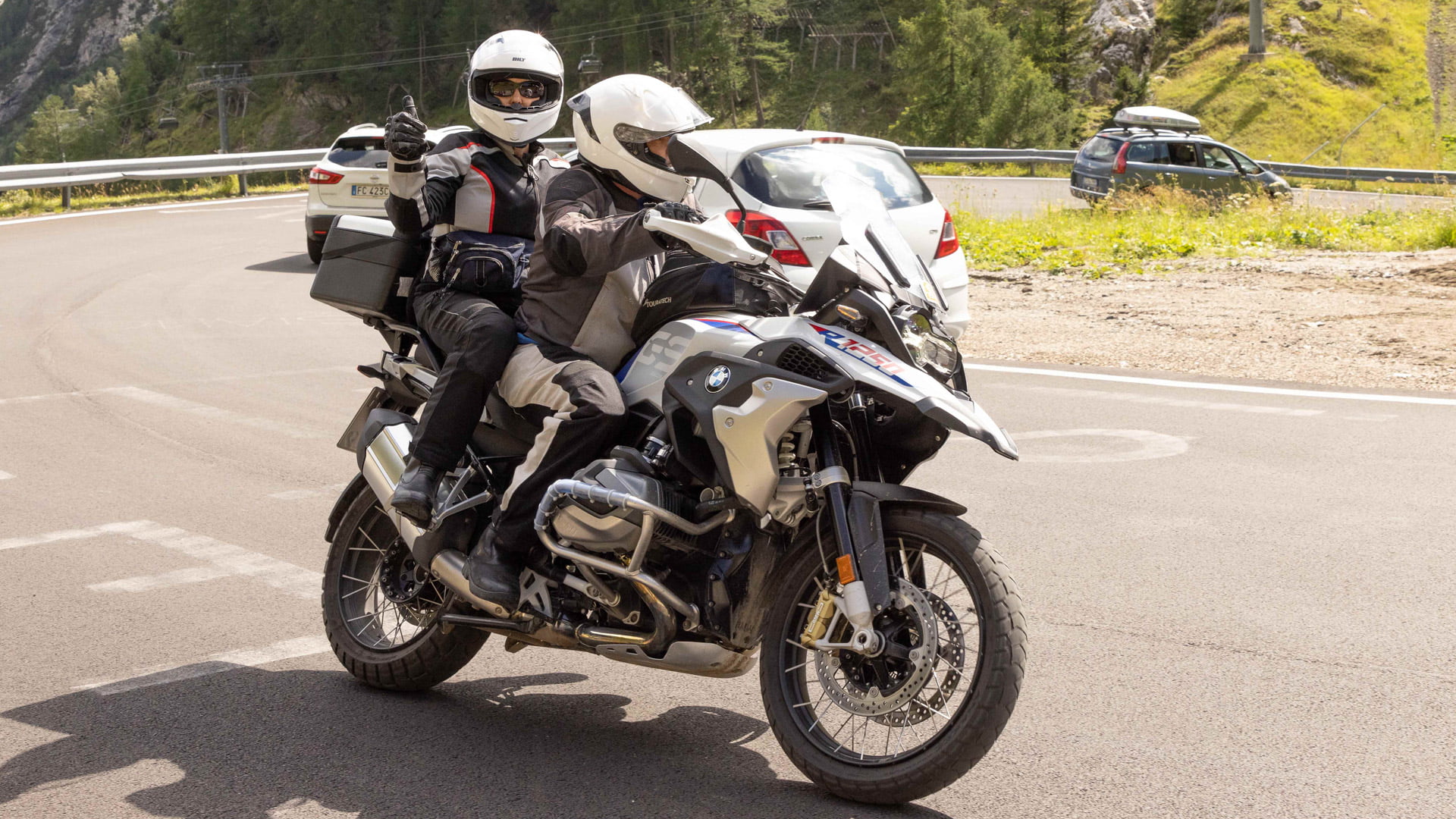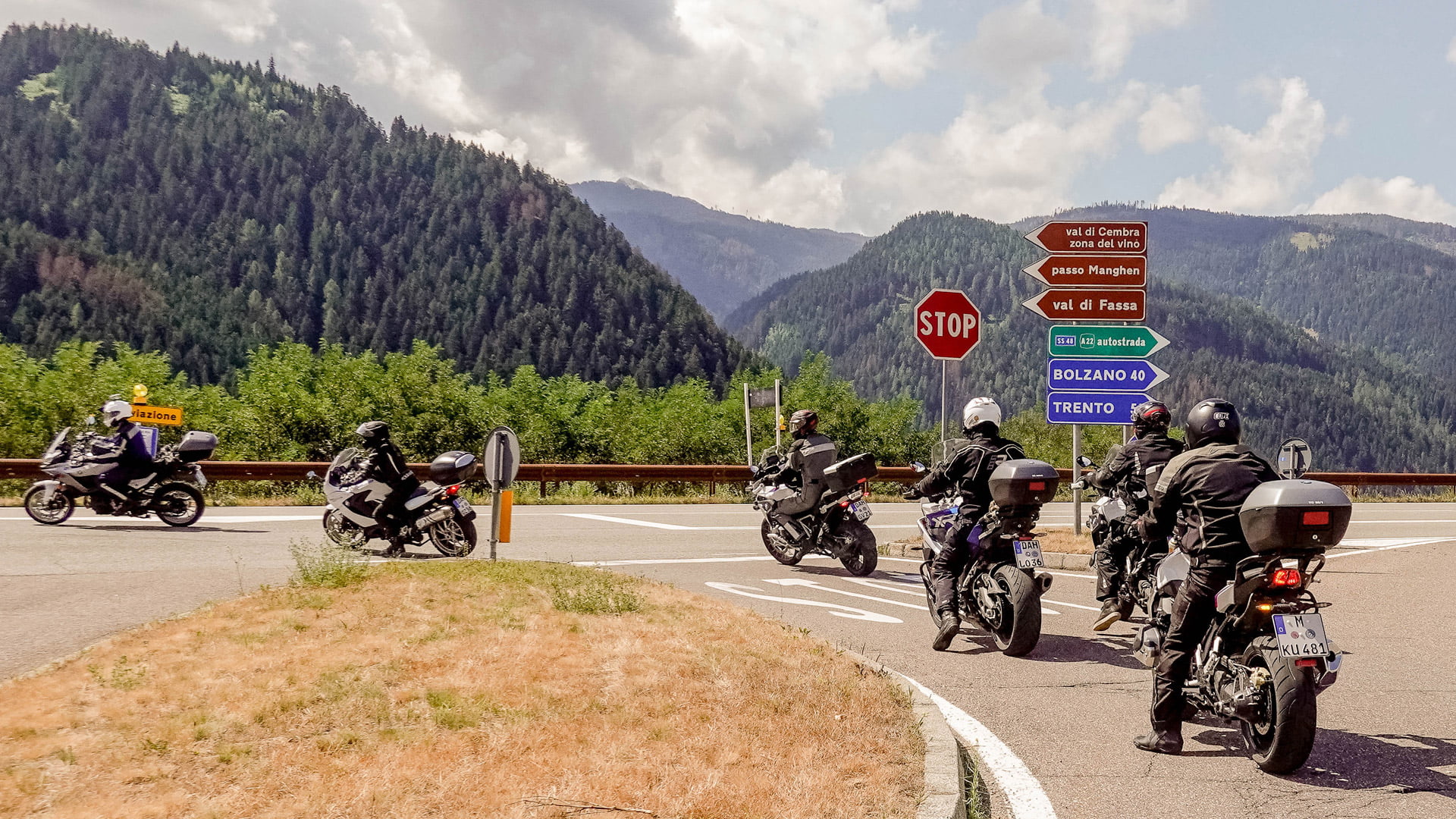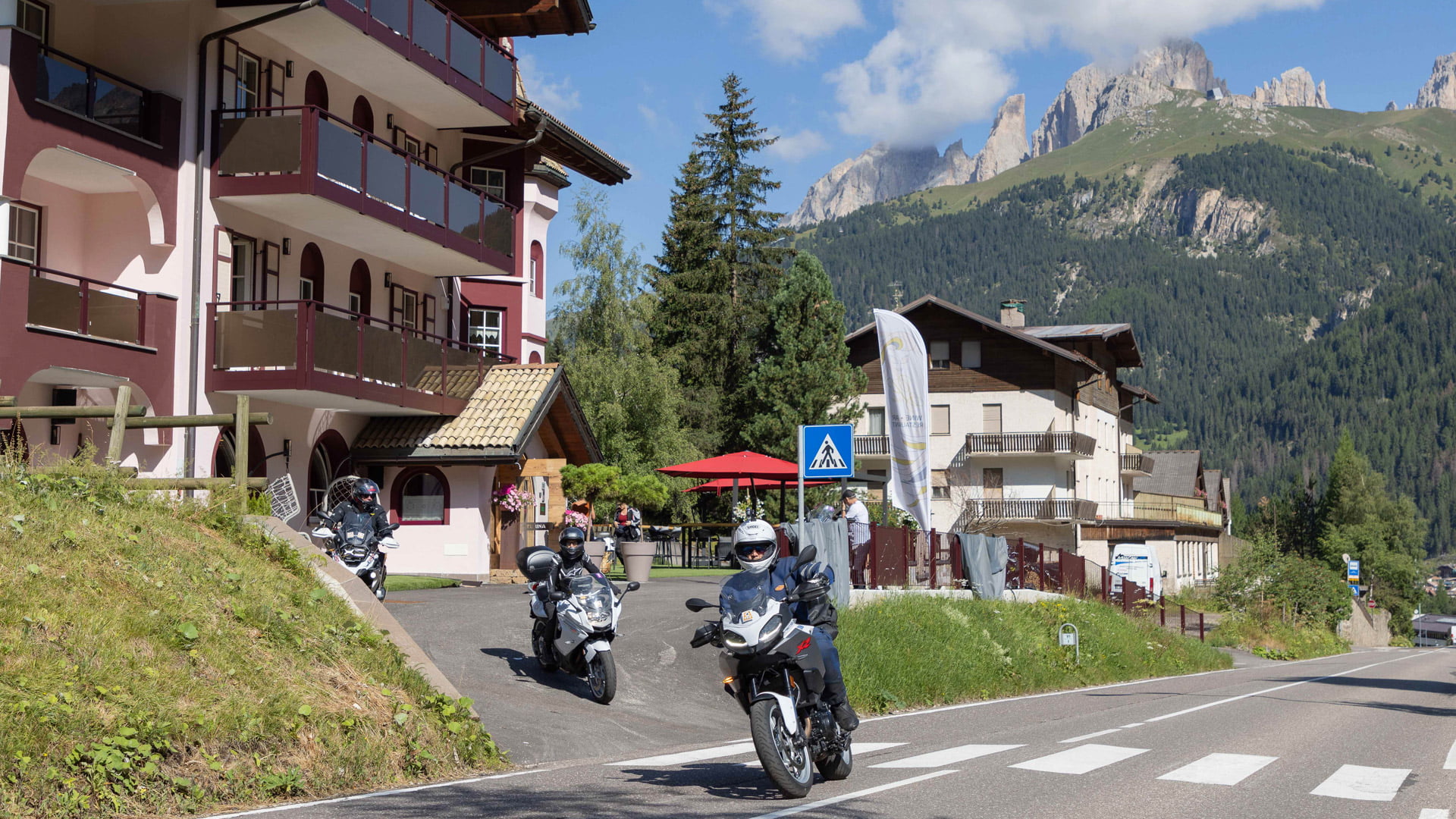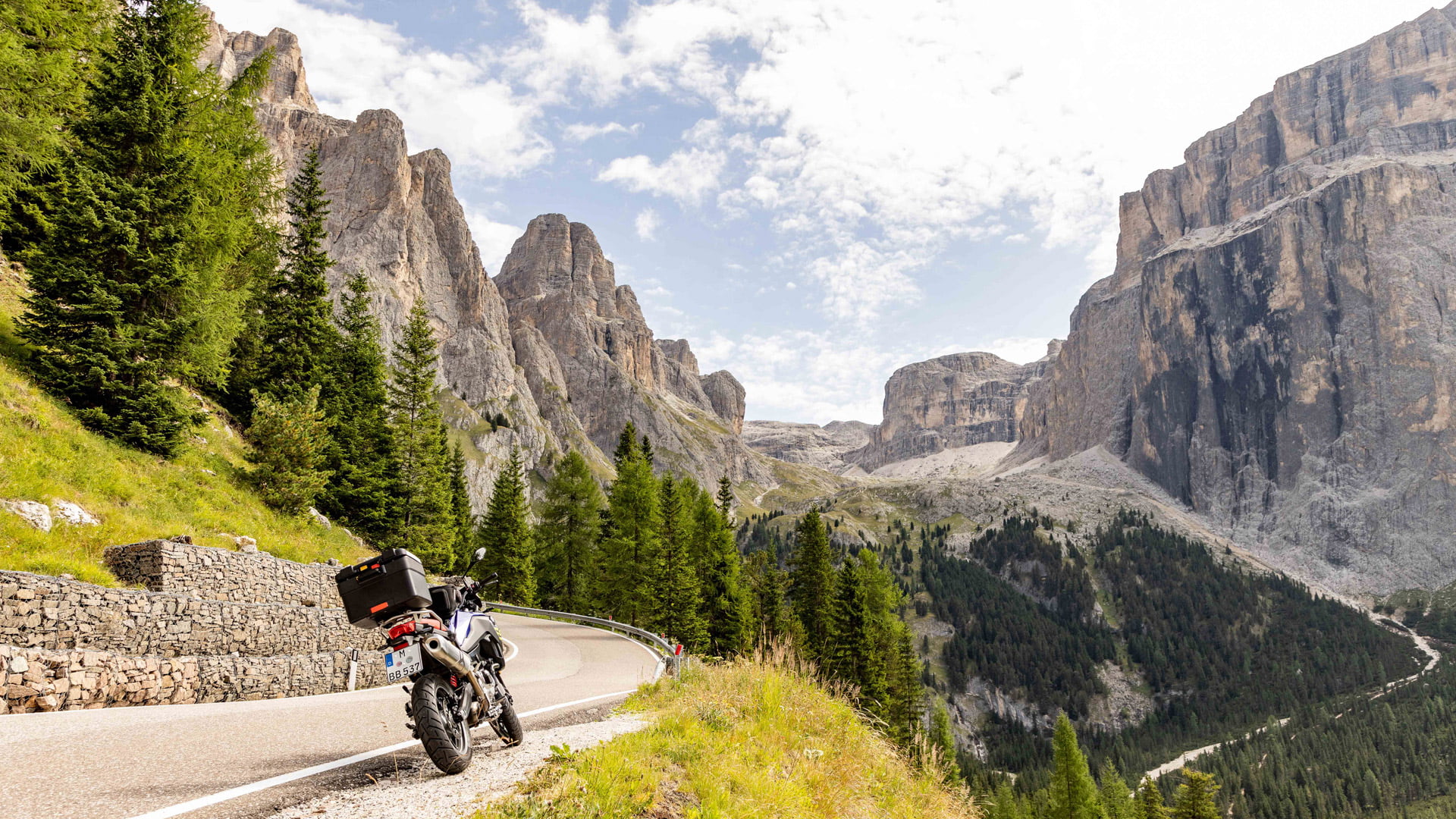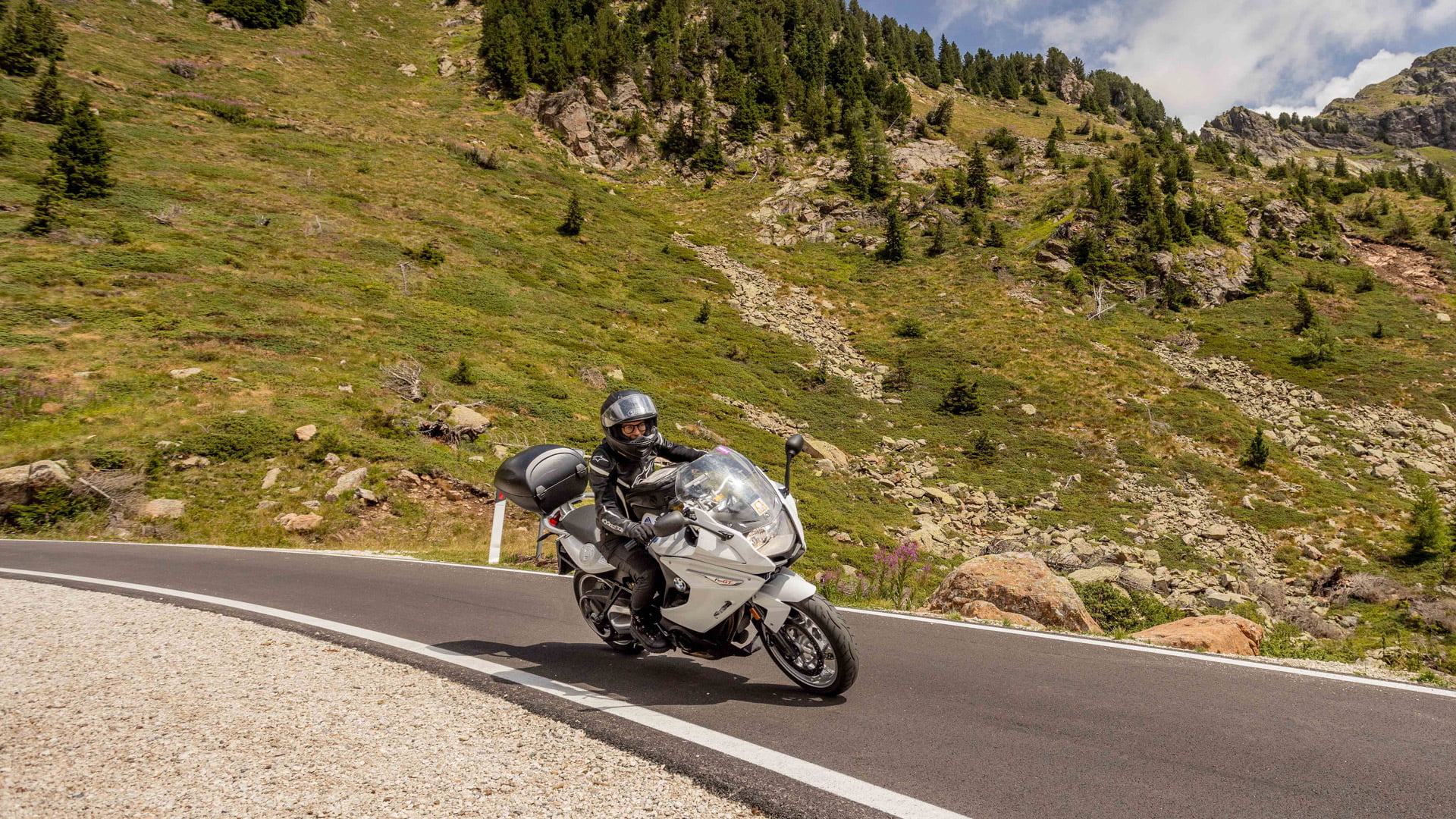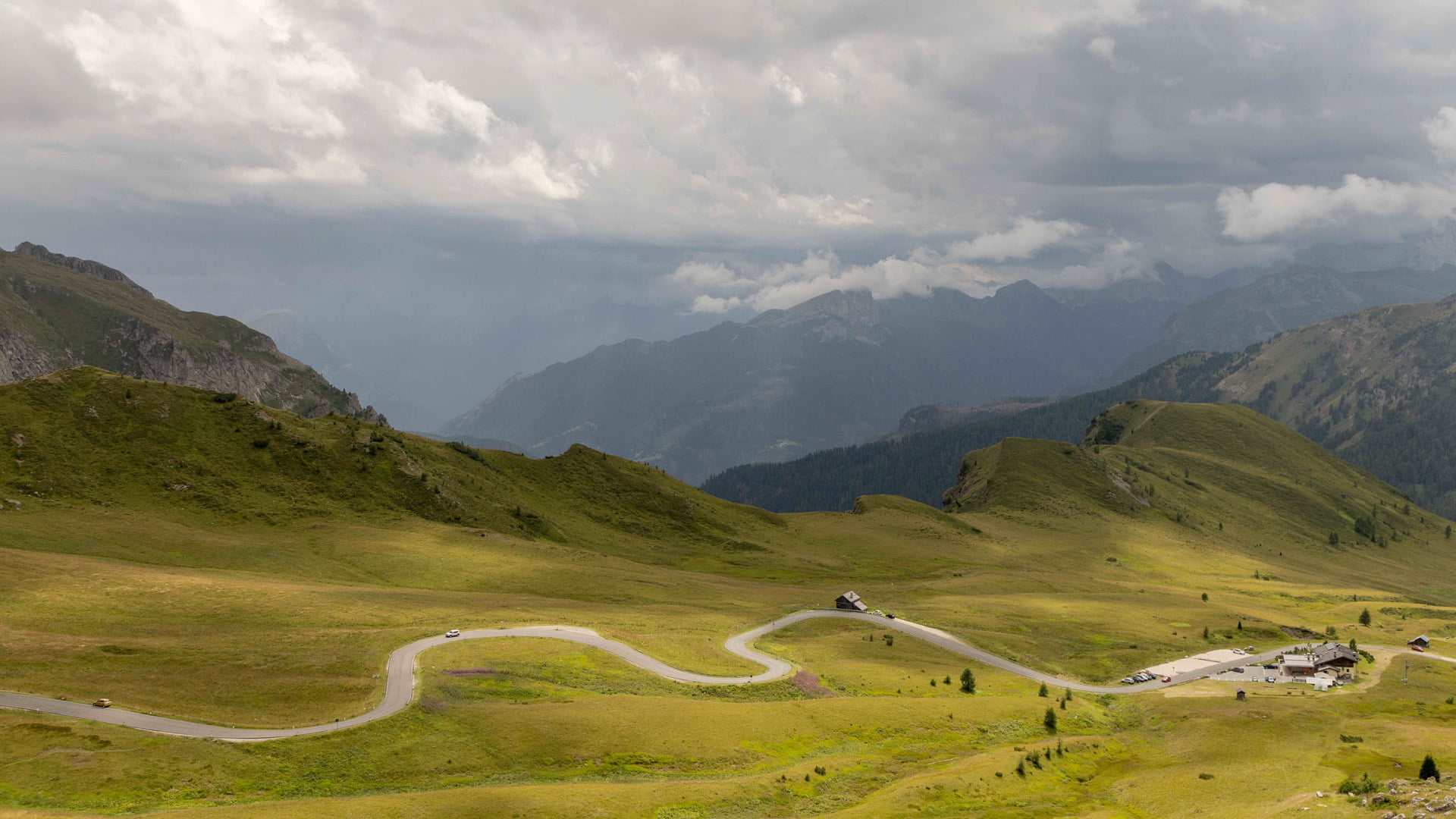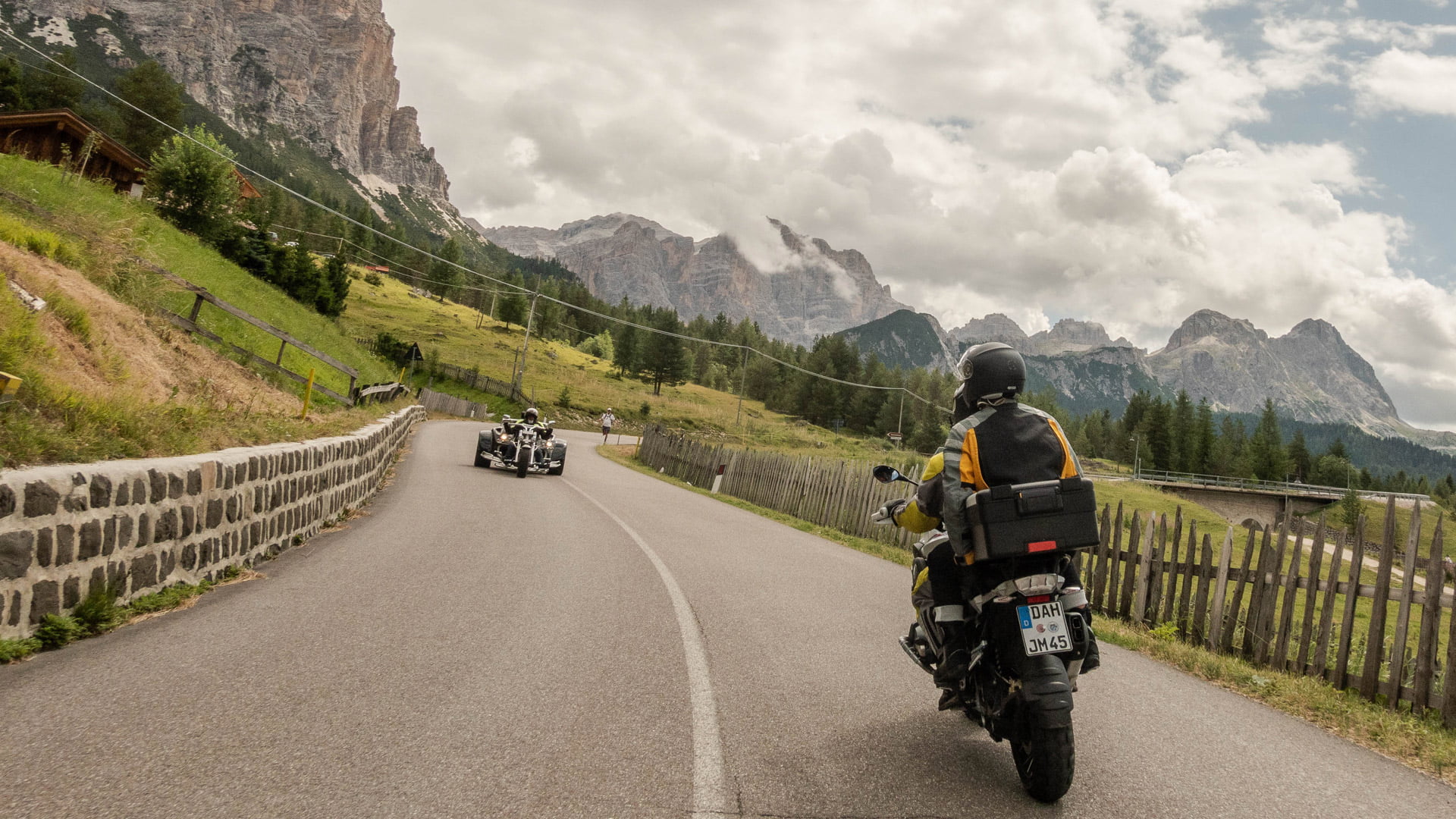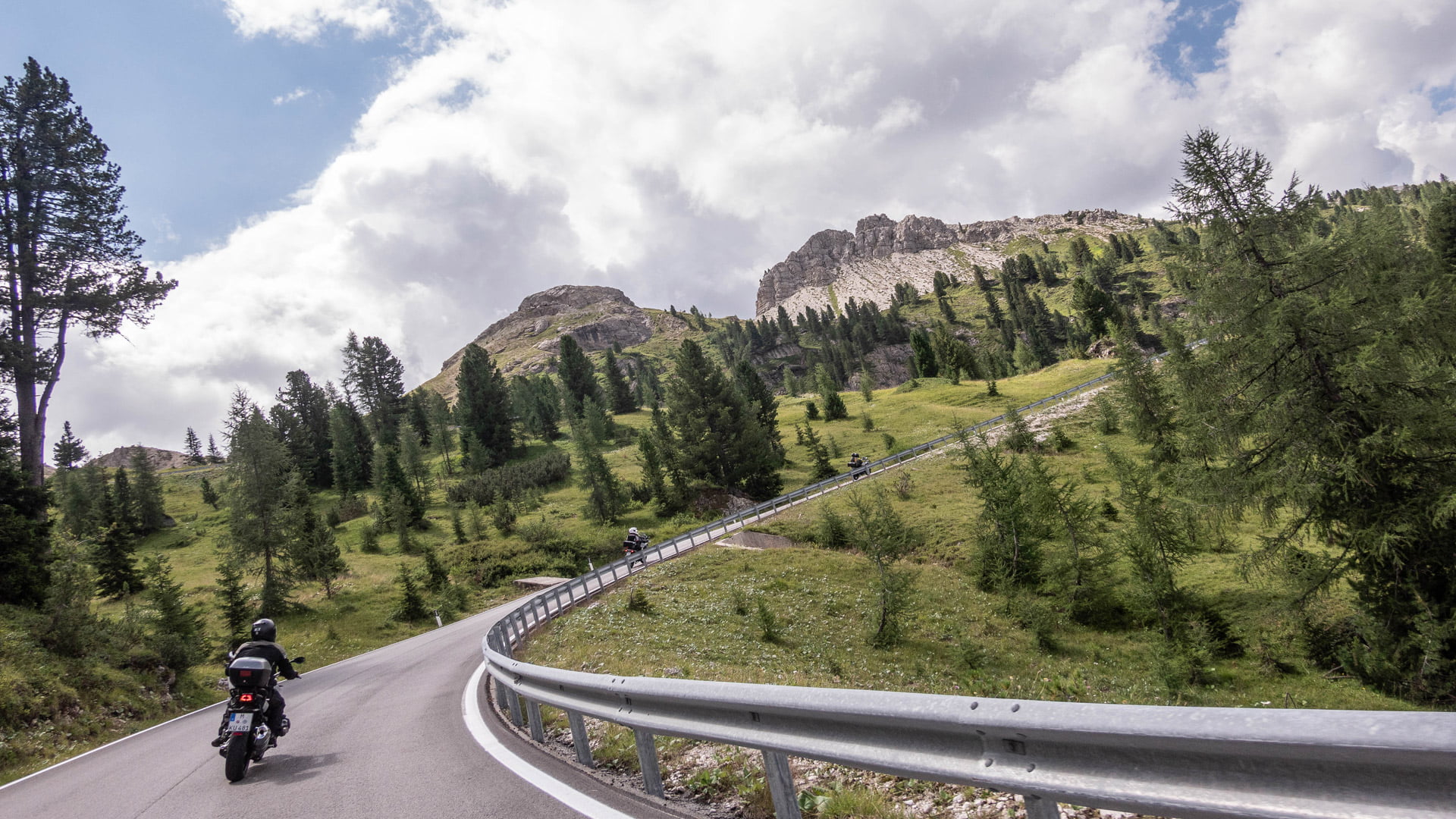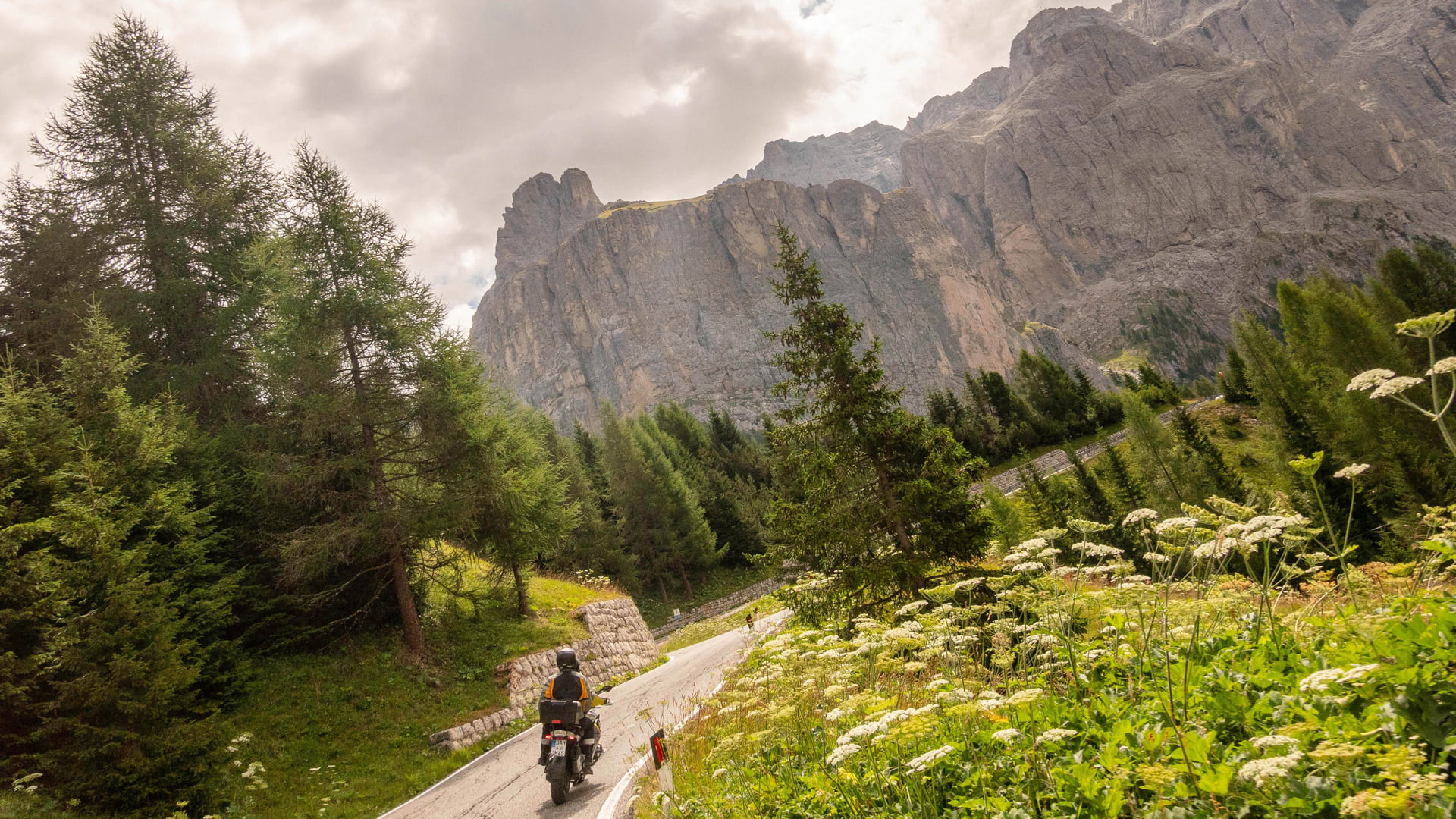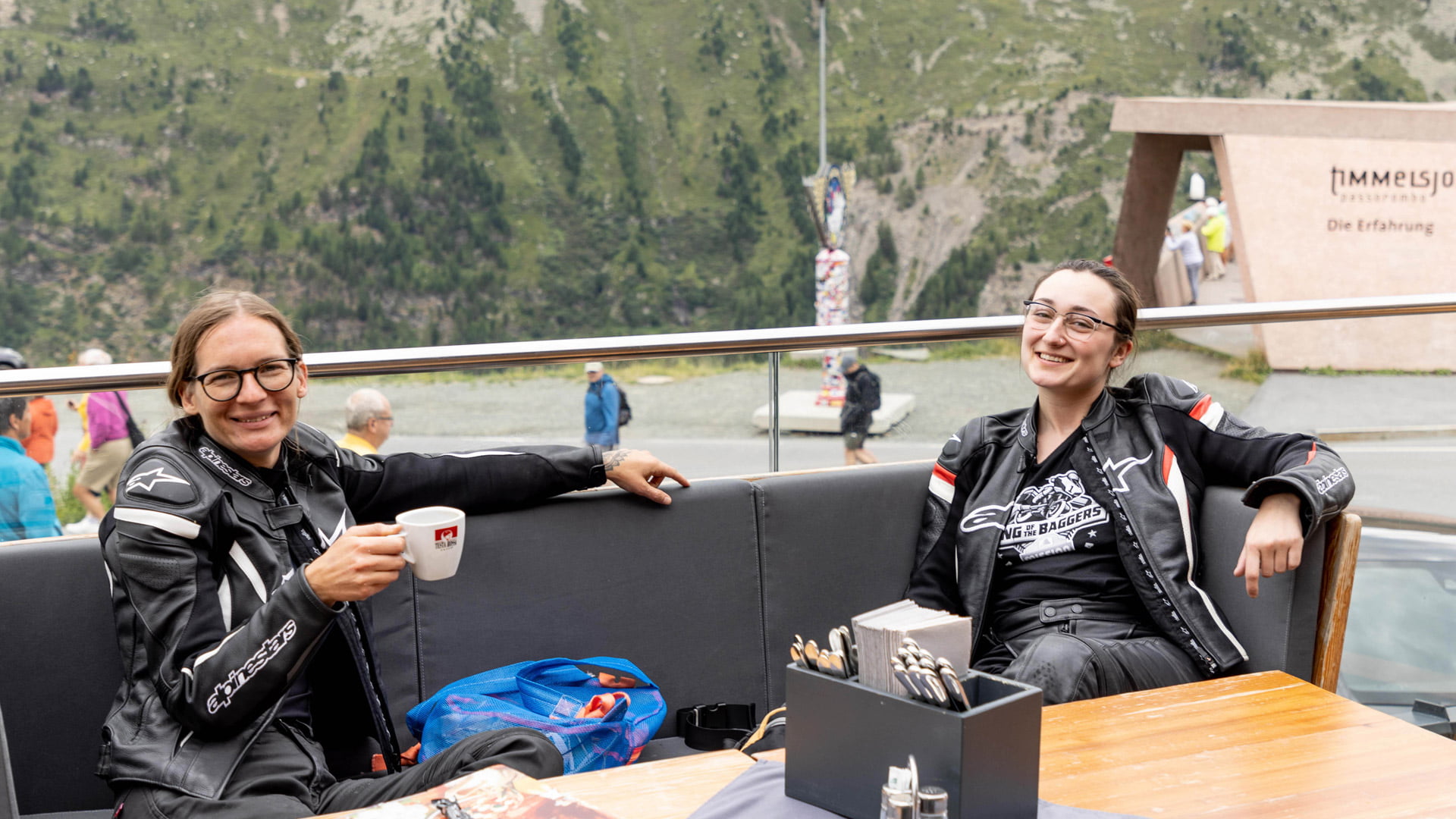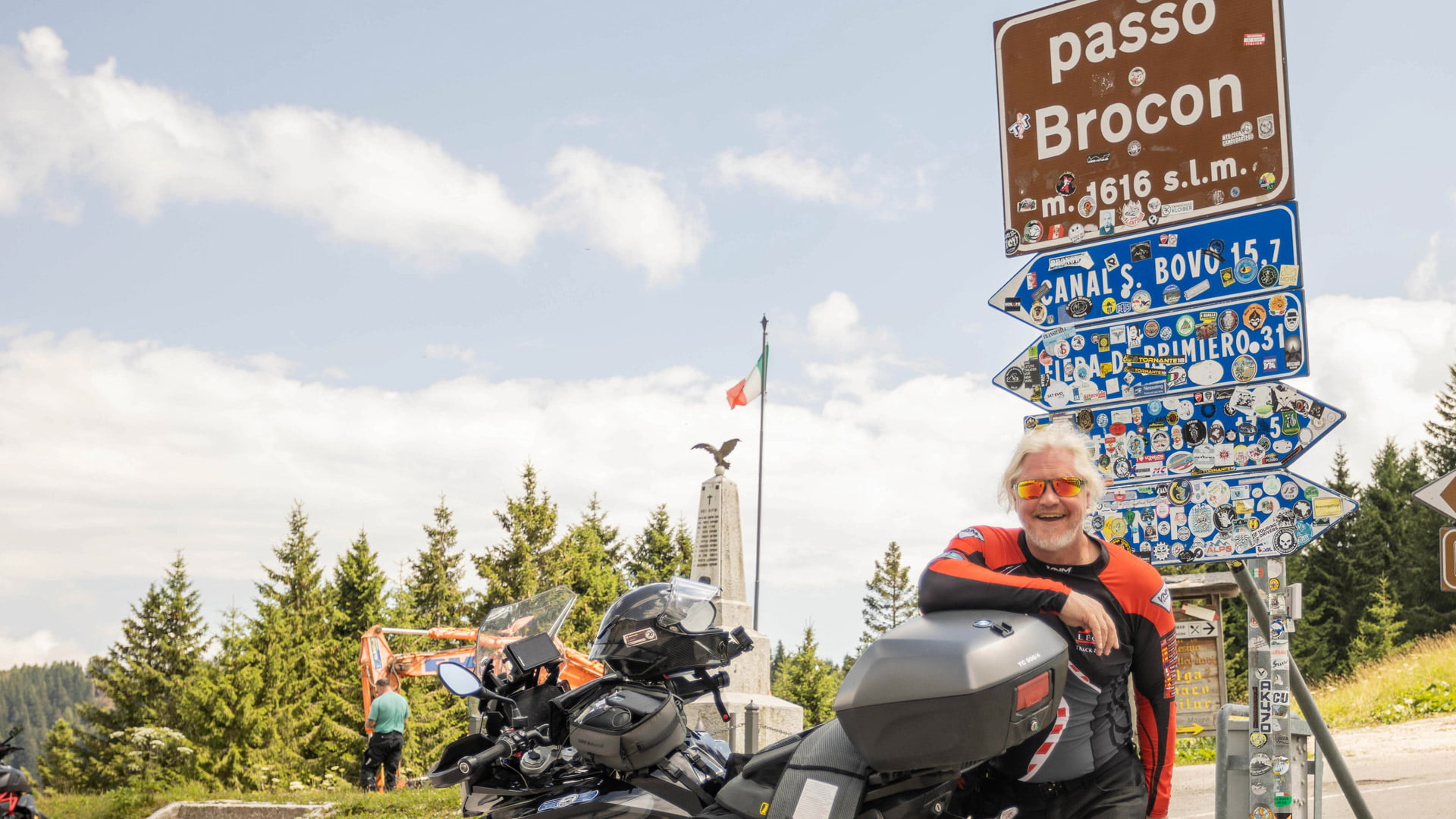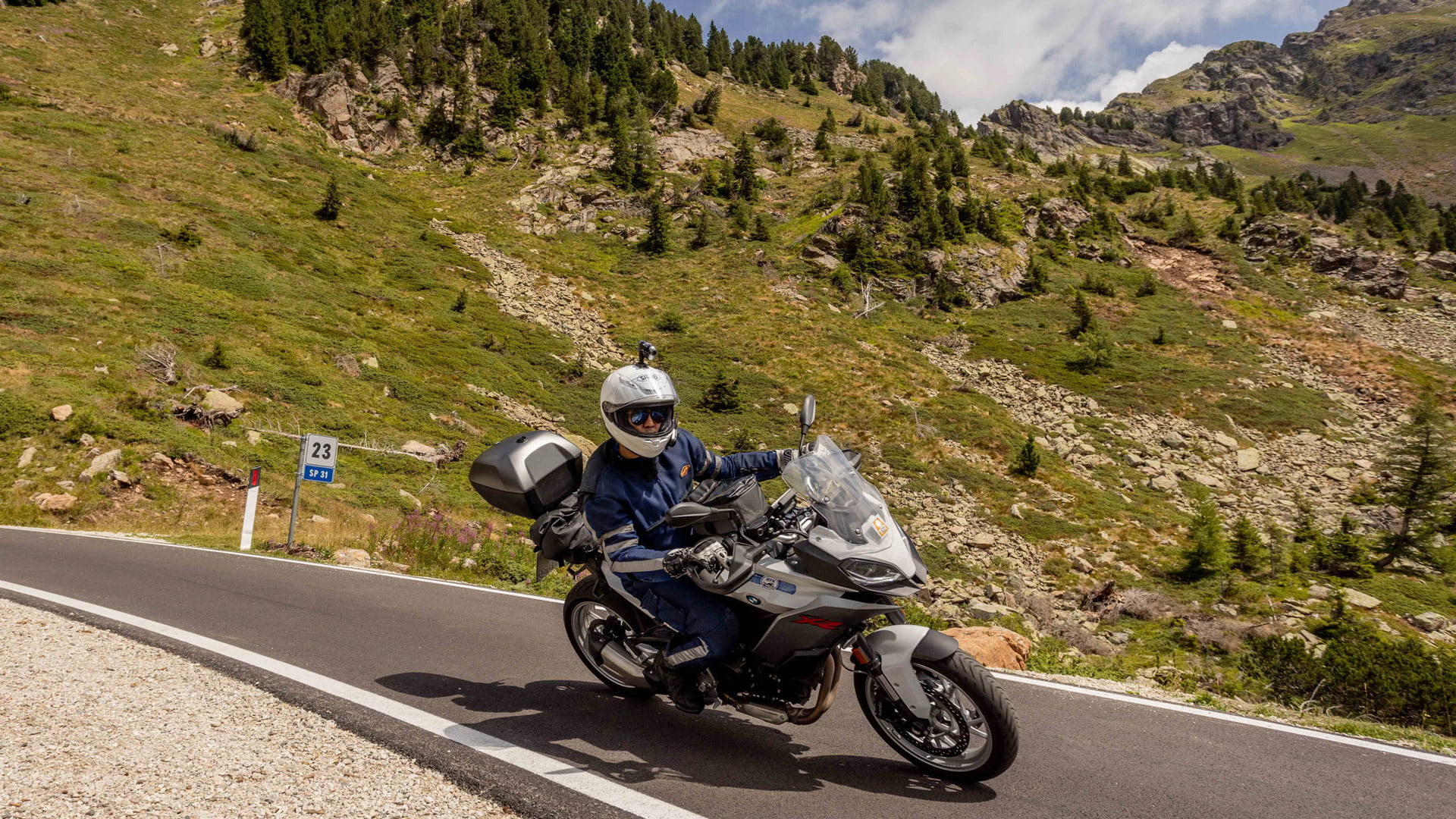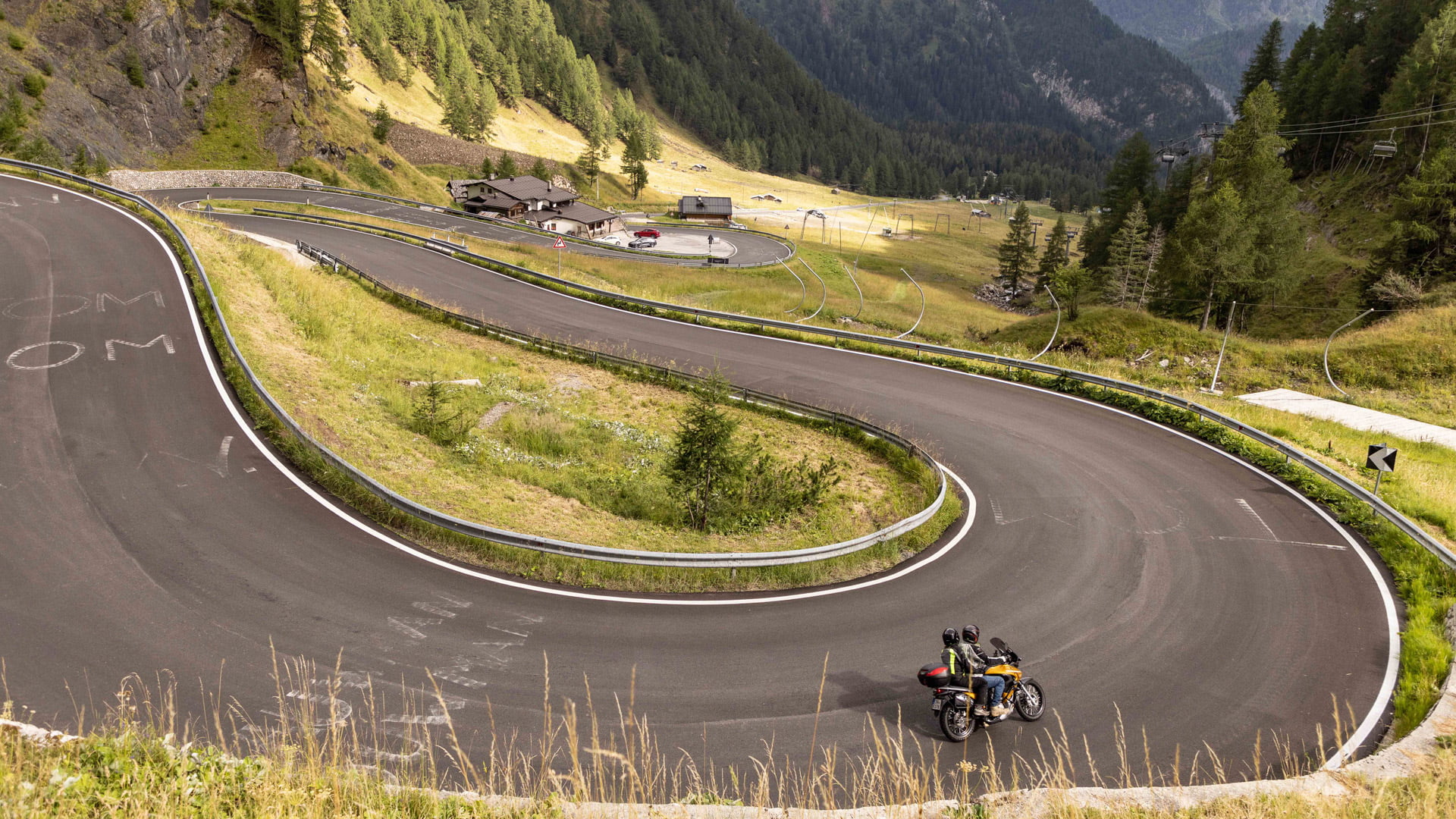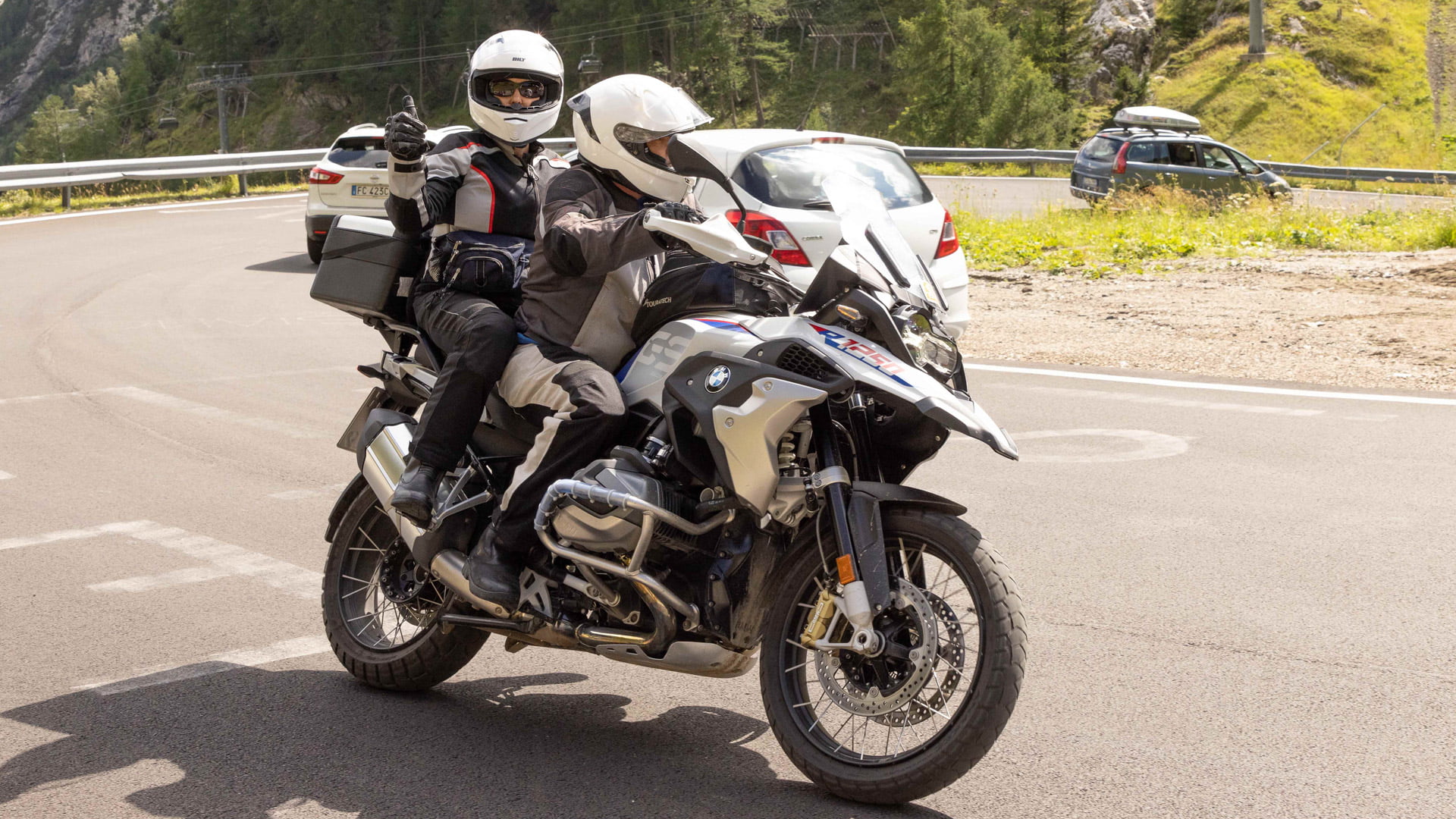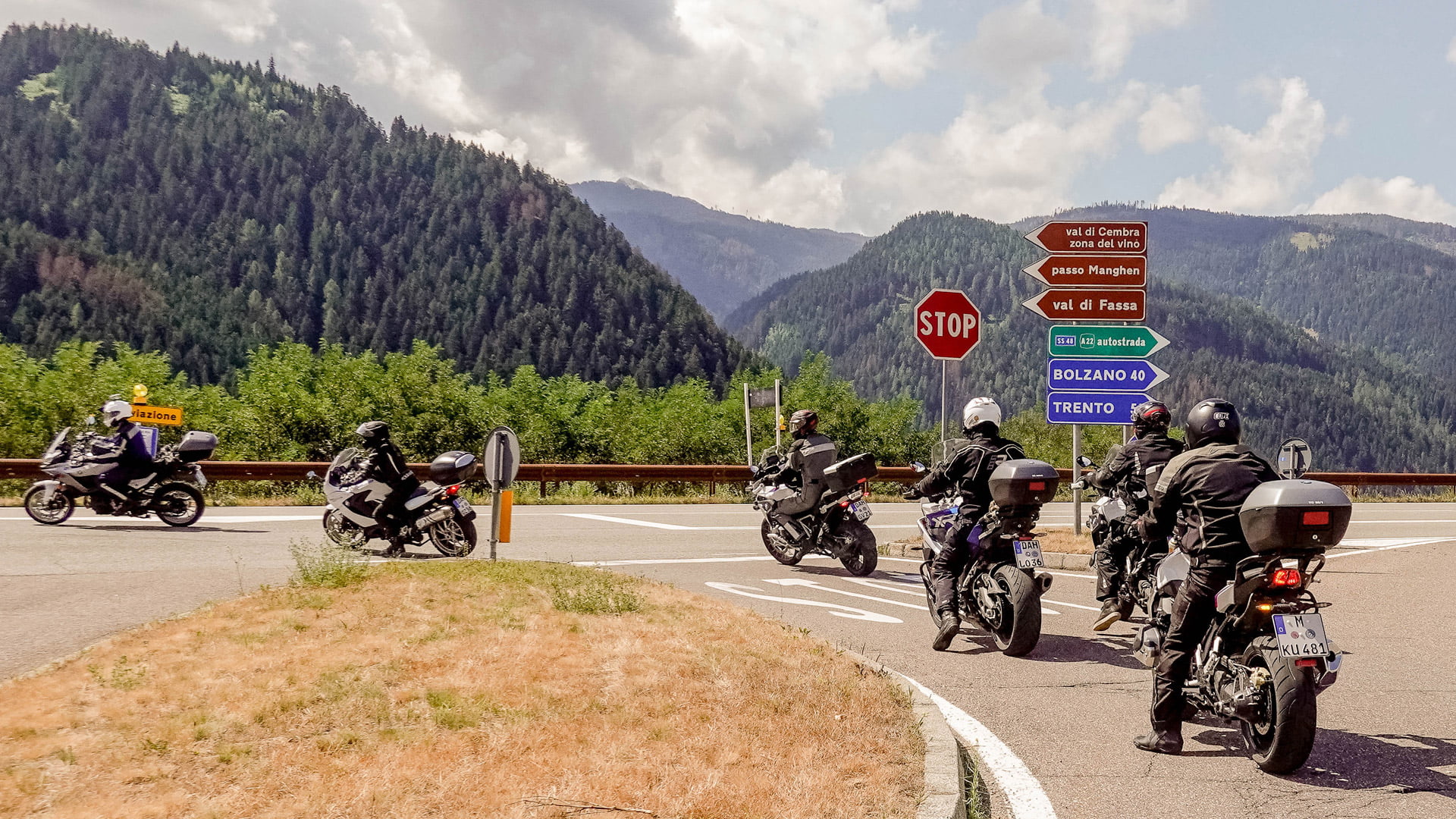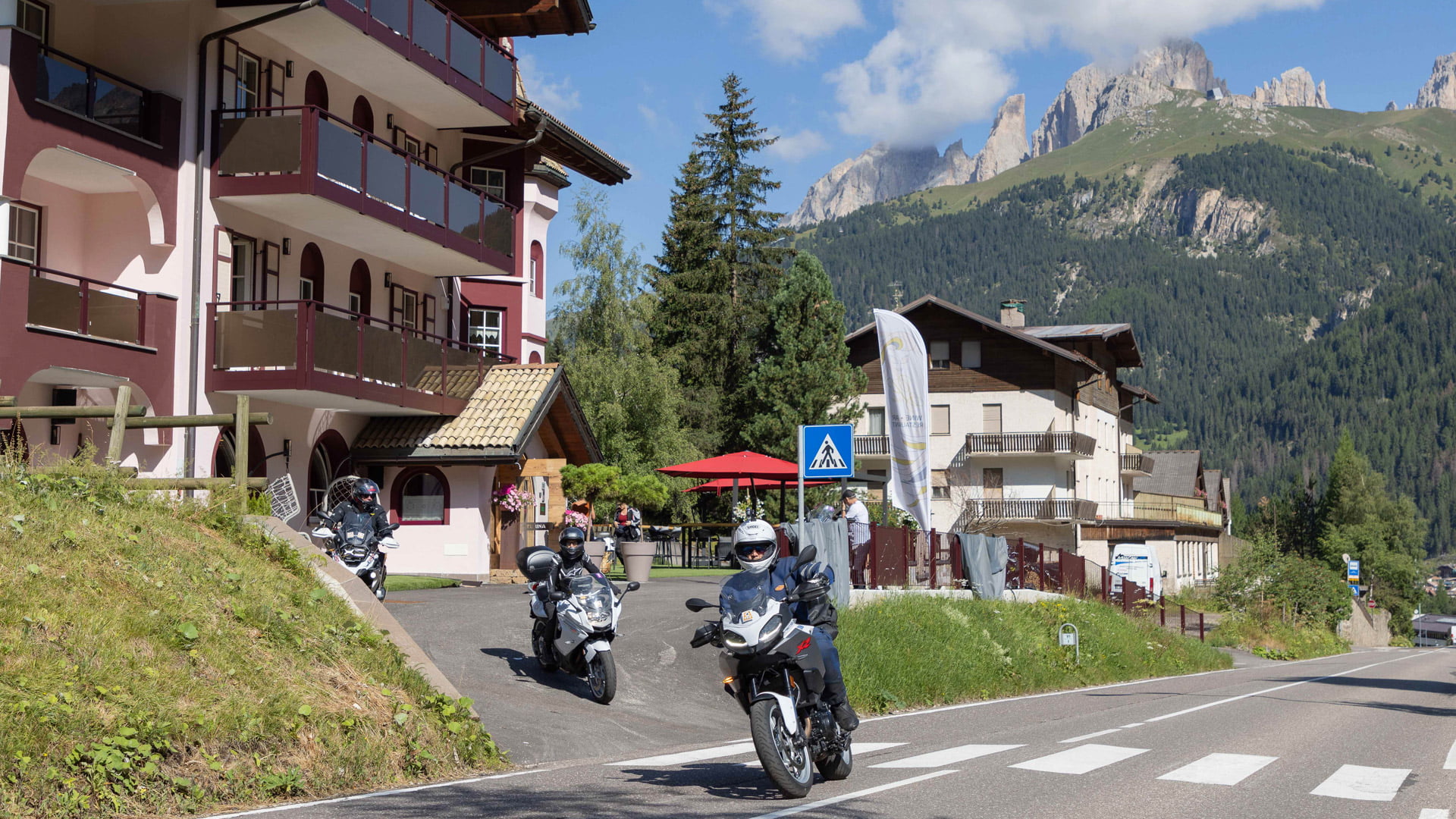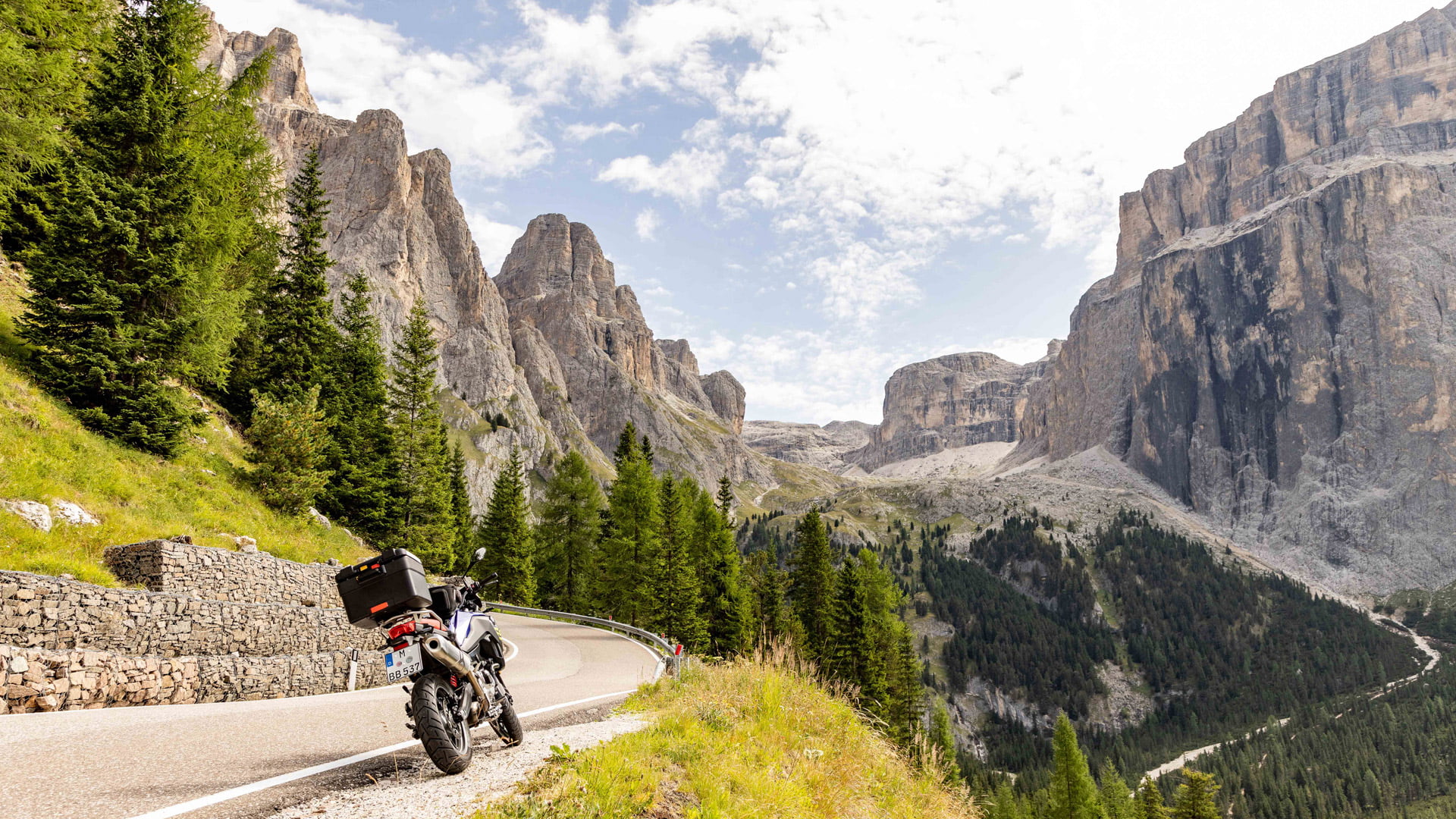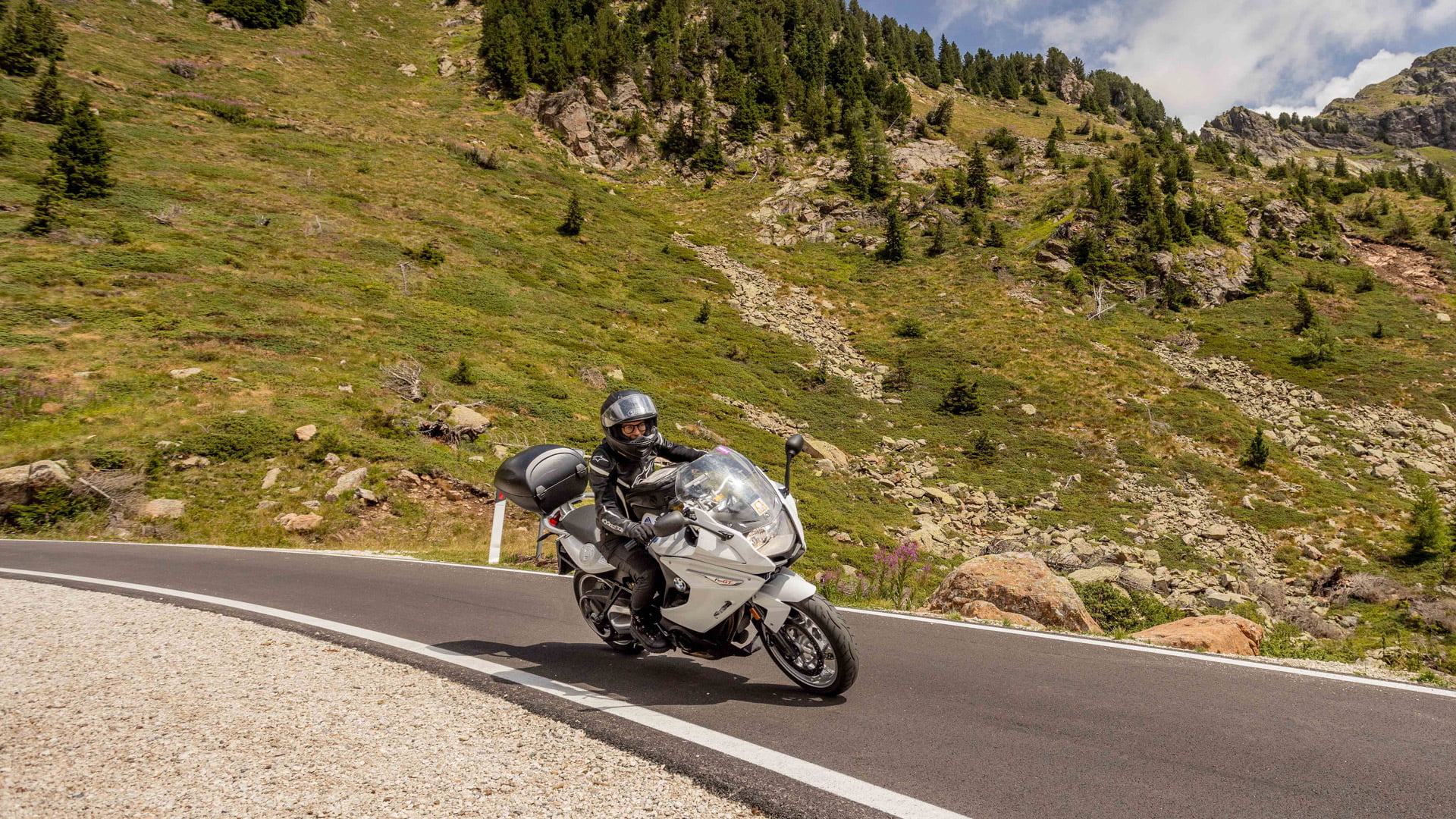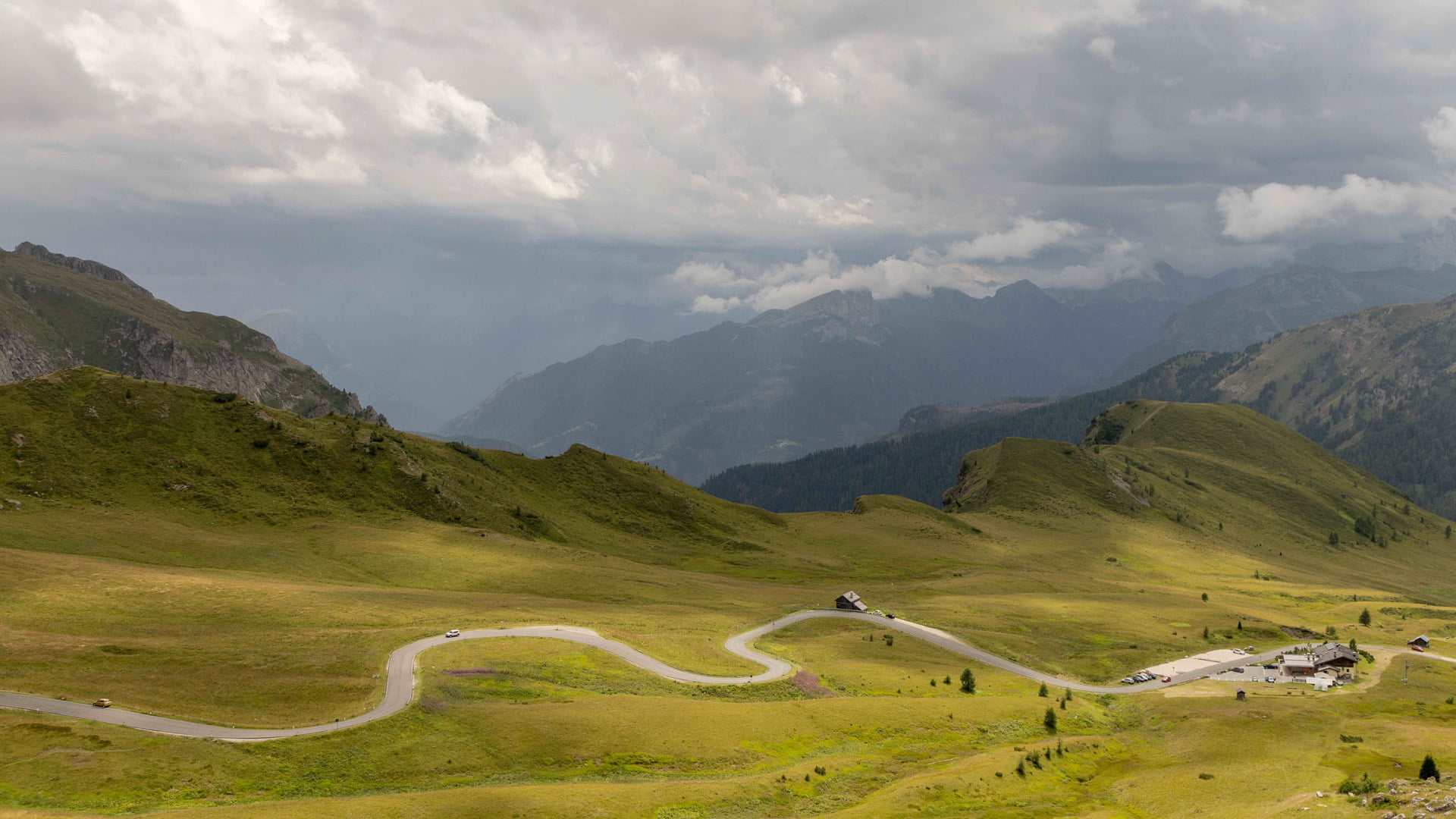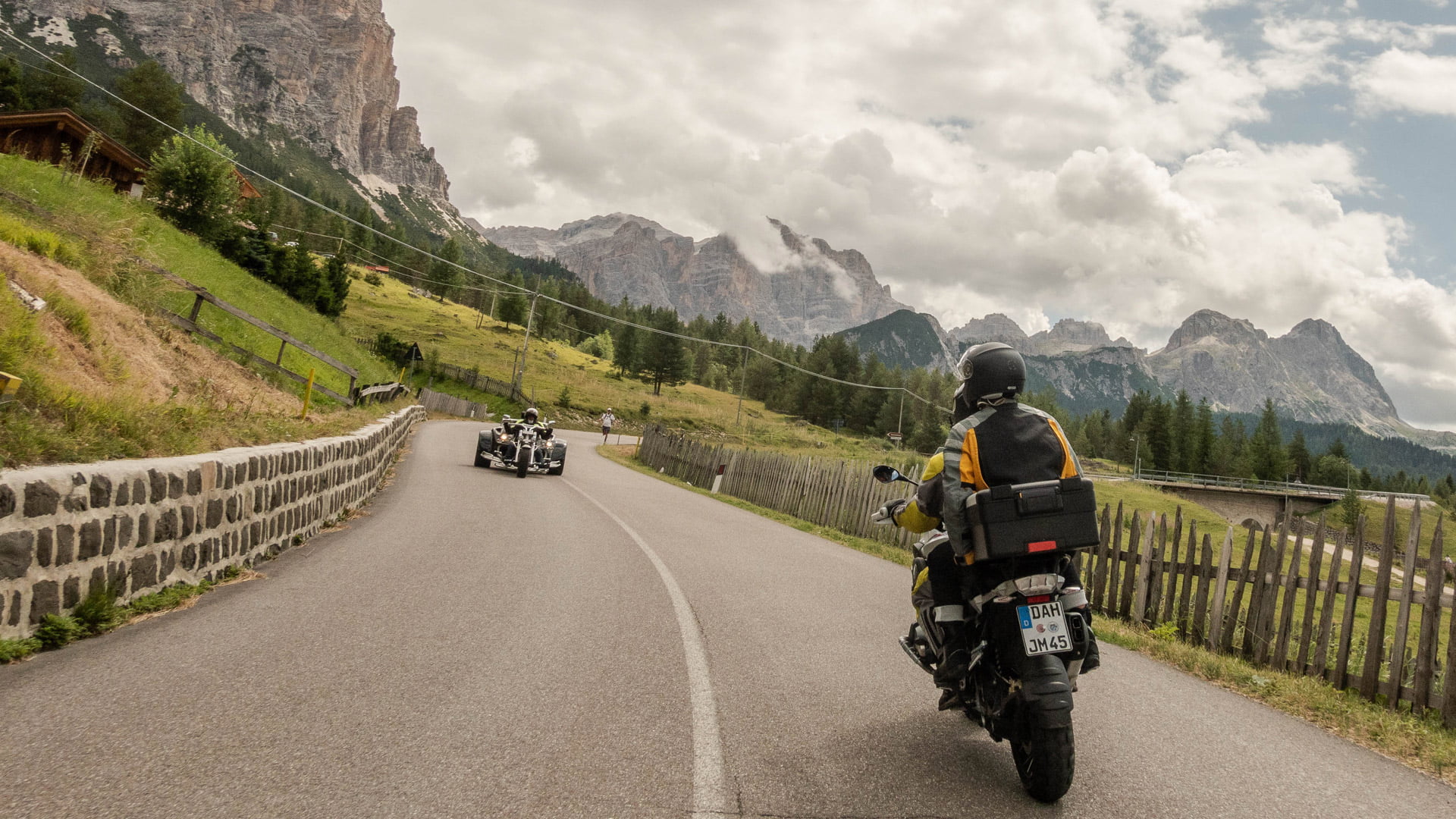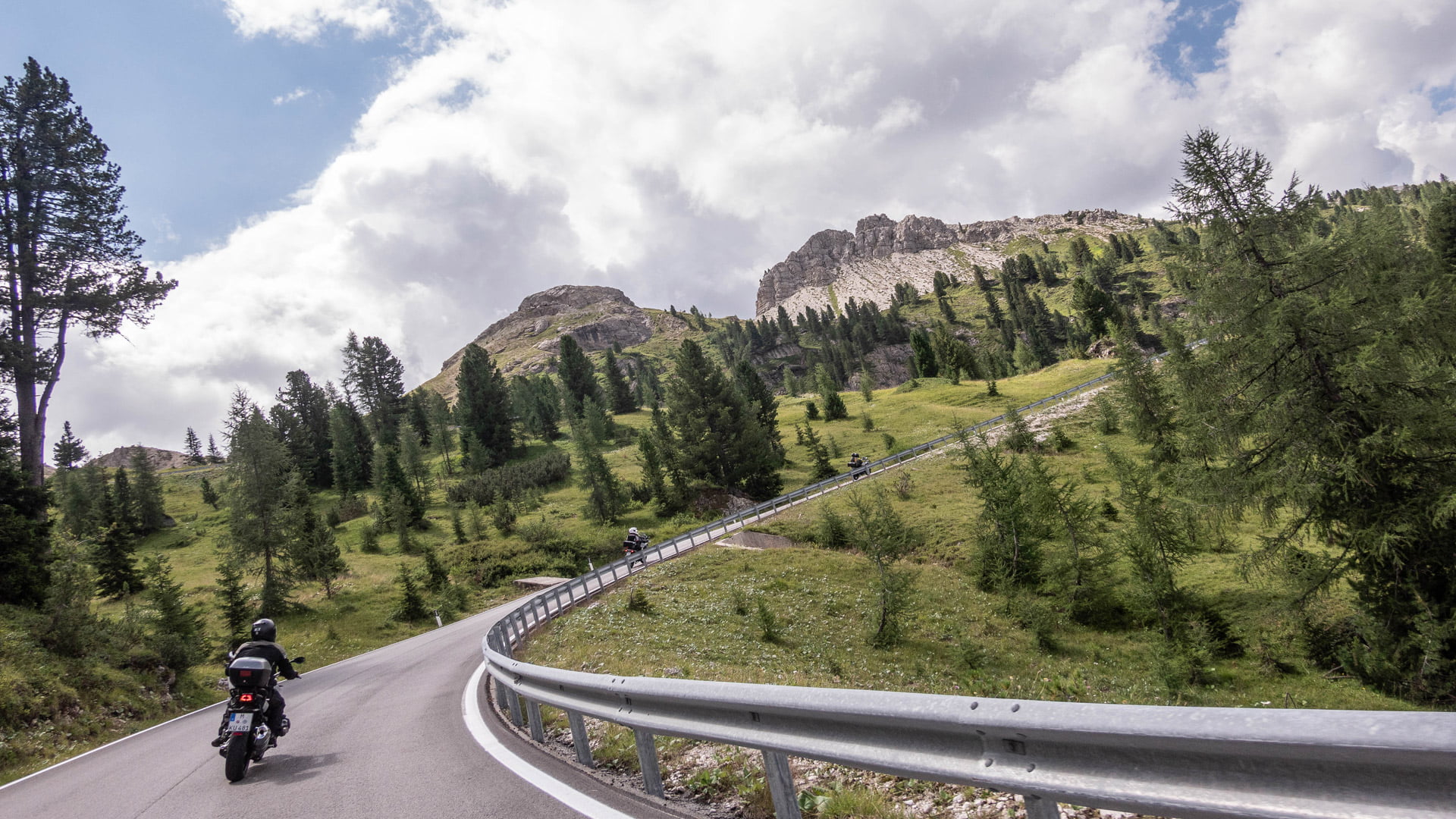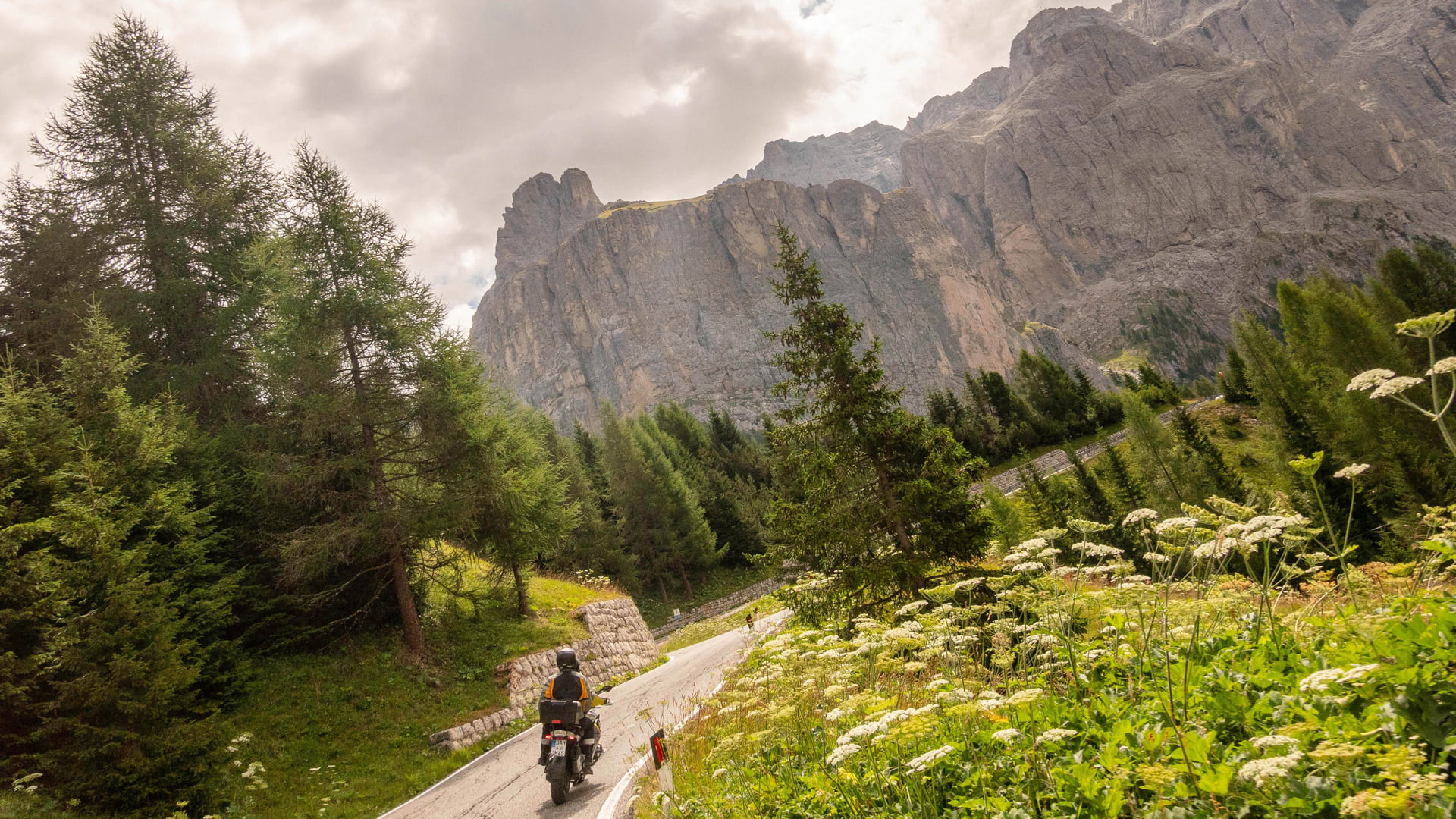 What's it like?
You will ride Europes motorcycle playground, the Italian Alps (Dolomites), like a European. You'll learn about routing, rentals, what to pack, where to stay, how to eat, cultural barriers, cameras, traffic norms, and of course how to get by when you don't speak the language. You should be an intermediate to advanced skilled rider and who views obstacles as a chance for adventure. This event is created and run by 10 year tour operator veteran. Cat will step out of his role as a guide to be your teacher and engage you in some hands one real world training. Miss Emma from Motorcycles & Misfits podcast will join us and give you some valuable motorcycle tips as well. If you want to see the world on two wheels this is your first step.